With Halloween and the end of lockdown here in Sydney just around the corner, we thought we'd give you some tips and "tricks" on how to have a Covid-safe sweet & spooky Halloween with the kids!
It's no secret our little ones have missed out on many celebrations during 2021. And so it's a miracle it's looking like trick or treating with friends is back on the cards!
Why not?
Decorate your front yard by stringing up lollies (the pre packaged individually wrapped kind to be extra covid-safe) on pegs with a please take one sign!
Buy costumes for your little ones
Have a halloween themed picnic with easy spooky and sweet treats like these pretzel and cheese broomsticks, mummy toast or the classic frog in a pond or as we like to call it this time of year "frog in a witches potion"
Have a movie night with your household with the above snacks and a fun halloween movie (for example Monsters Inc, Coco, The Nightmare before Christmas, Coco, Caspar, Harry Potter, Hotel Transylvania, The Adams Family)
For a very extra and covid-safe celebration throw a Halloween virtual party package designed to guarantee the kids will be "screaming" with laughter, full of ghoulish games, witches magic, zombie dancing and more!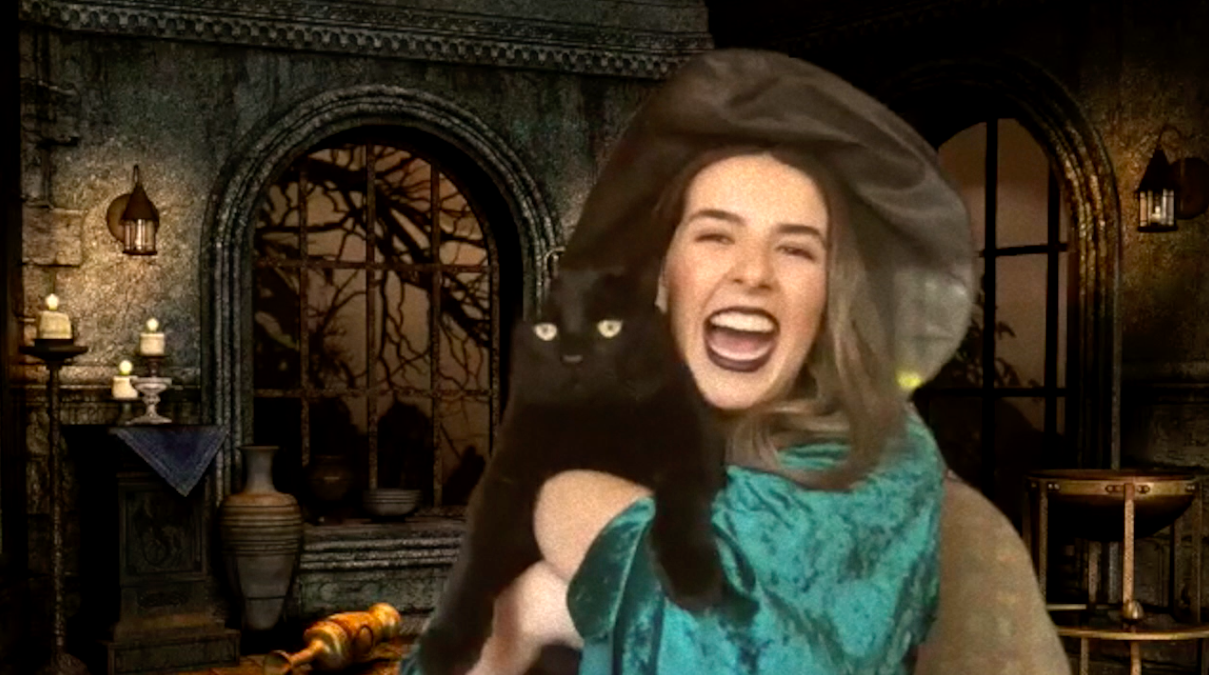 "When witches go riding and black cats are seen, the moon laughs and whispers 'Tis near Halloween".
Halloween Themed Character Ideas
Monster High (Clawdeen Wolf & Draculaura)
Vampire
Witch
Harry Potter
Ghostbusters
Black Cat
Monsters Inc
Disney Zombies
It's important to stay Covid-safe, so…
Practice social distancing trick or treating (e.g. have lollies on pegs hung up so kids can just grab and go while staying outside)
Hand sanitise
Make sure you're adhering to all government guidelines where you are
Finally, however you decide to celebrate Halloween this year we hope you and your little ones have a sweet October with loved ones whether together in person at a picnic or virtually because without a doubt, you deserve it.
Feedback for our Virtual Parties
Children With Cancer UK – Harry Potter Party
Hi Simon,

I just wanted to say a huge thank you for doing the zoom party this morning.

Simon, you were great and I was almost convinced you were the real Harry! The children all had a really great time and I'm sure we'll get some great photos and feedback which I'll share with you.

Thank you again. It was perfect.

Katie R.