A THORoughly Amazing Party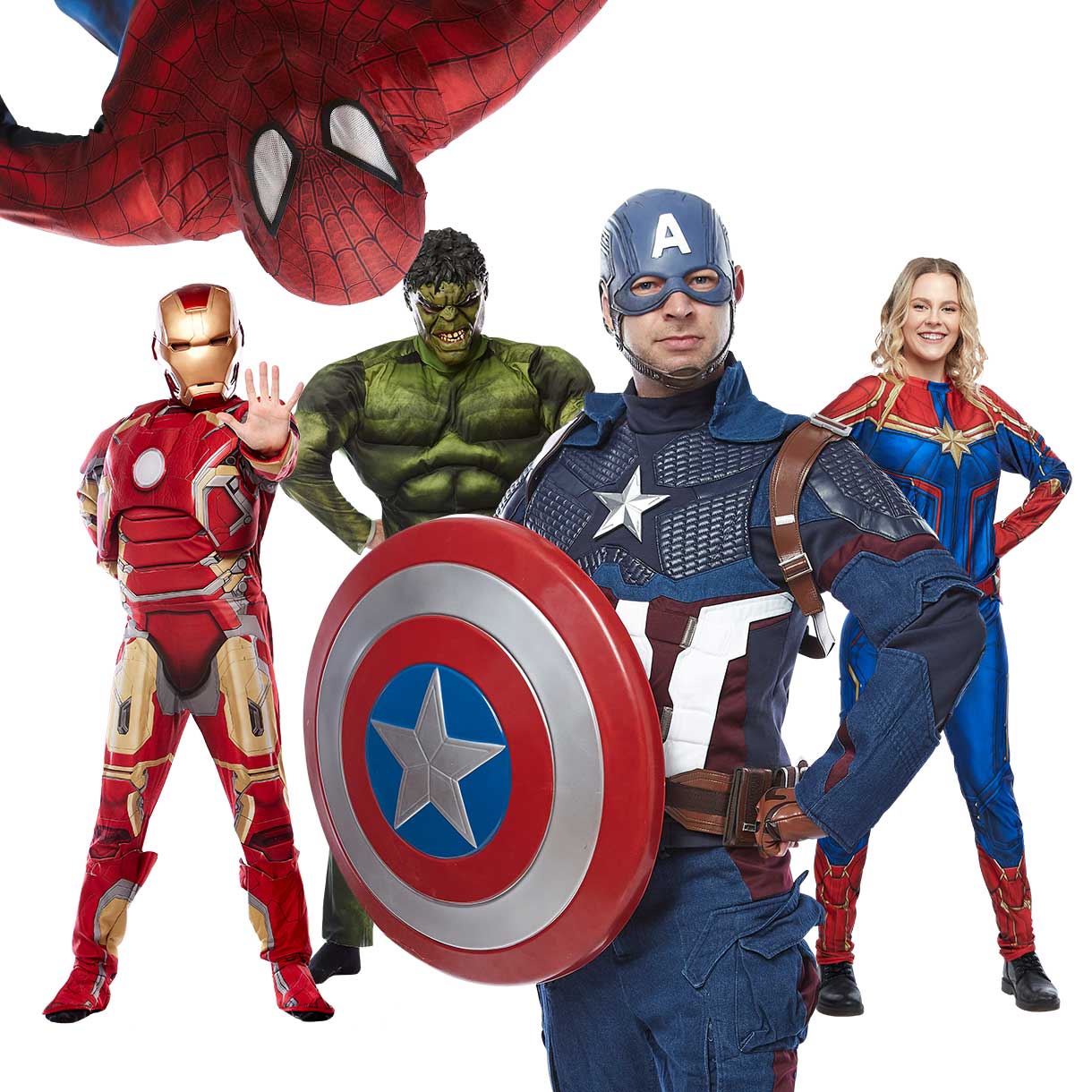 Let our MARVELlous team of Awesome Avengers help make your next kids party a huge success, and one the kids will treasure forever.
Your Child's favourite Avenger will take the kids on an action packed adventure, where they will have their skills tested in order to make sure they are up to being part of The Avengers Team and ultimately defeat Thanos!
Your Entertainer will have the children explore the far reaches of the planet in search of the infinity stones. Help clean Captain America's Baddie Capture Net (Parachute Games). Along with lots of fun games, the children will also help perform some Tony Stark (Iron Man) inspired magic. Win their own Avenger weapons (balloon swords), and show off their best foot stomping, Hulk inspired dance moves during our dancing games.
Activities Include –
Heaps Of Awesome Games

Cool Parachute Games

Interactive Magic Show

Funny & Fun Balloon Modelling Show

Special Balloon For The Birthday Child

Cool Dancing Games

Fab Fake Tattoos

Plus Much More Including Free Invites
Avengers Include –
Let StarDust save the day. Book Today!
Some Awesome Feedback From Our Avengers Parties –
Thank you so much! Captain America went above and beyond to make the children happy. He entertained 20 preschoolers for the entire 1.5 hours and made it look so simple. All my friends and family were asking what company he works for and were interested in booking him after such a fantastic performance. I have used so many companies and never ever seen someone so committed and professional. Furthermore he didn't break out of character at all! And arrived ready to go. His behaviour management was fantastic and he really knew how to redirect the children if they seemed unsettled. He made the kids day. I have had endless phone calls asking me about the kids entertainer. Dylan was amazing!!!! 10 out of 10! Can't wait to use you again!

Jennifer B
Ironman was amazing! He did such a great job and Oliver was so happy, watching Oliver's little face was priceless. He had them entertained for 1 hour and they loved it, Oliver loved when he arrived and Ironman was pretending he didn't know where Oliver was, he thought that was very funny. Thank you for being so professional from our first chat on the phone when booking and follow up call with Will prior to the day, it was all perfect.

Trudi C
It was our pleasure to have Andrew as The Incredible Hulk. He is amazing!

All the kids and family loved him. He knew how to entertain the kids. Such a funny guy.

I couldn't be happier with StarDust. You guys are the best! Looking forward to having StarDust again next year!

Shirley N