Let StarDust Kids Save The Day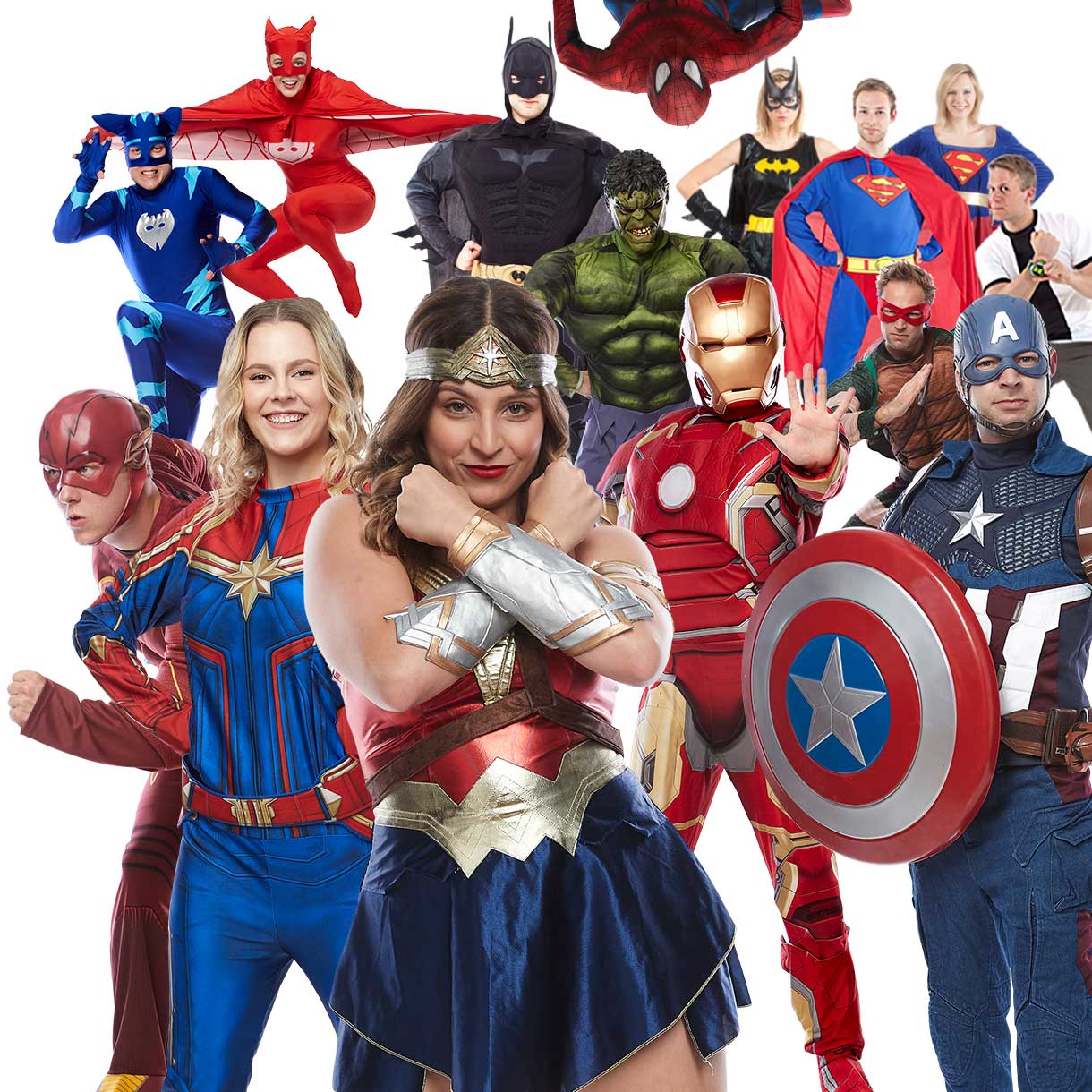 Our action packed Superhero parties will be a sure smash hit for your next kids party!
With plenty of your Child's favourite superheroes to pick from including Batman, Batgirl, Spiderman, The PJ Mask Crew plus many more, the Kids will love going on an awesome adventure with their favourite superhero.
Your Superhero Entertainer will train the kids up to be real Superheroes just like them. This high octane party will have the kids practicing sneaking up on baddies like The Joker, racing under Spiderman's capture net (Parachute Games), learning to fly just like Supergirl, being wowed by Iron Man's amazing magic, laughing at the Hulk's barmy balloon show, showing of their super cool superhero moves to our fantastic dancing games plus much much more!
This heroic and action packed adventure is a sure winner for your next Superhero Party!
Click here for Free Invites
Our Superheroes Include –
Some of The Super Feedback From Our Superhero Parties –
Batman was AMAZING! All the kids loved him – he had every single child engaged and entertained.

All the parents commented on his talents. My friend  (a very good face painter) who has seen many an entertainer even mentioned how good he was.

Albert – the most important person to please on the day – was so chuffed that Batman had turned up – he absolutely loved every minute of it!

Michelle C
A massive thanks to Stardust Kids yet again! Wonder Woman was an absolute hit at my daughters party on the weekend. The kids loved her and she was fantastic. All of the kids had a great time.

Looking forward to booking another party with you.

Lisa M
The party was amazing! Spiderman really uplifted the party by making the kids laugh and play. Our Spiderman  instantly added so much energy in the party and made it fun. The magic show was the best part of all. Whats more important than to see the kids laughing and giggling at the party. Katarina was professional throughout. I absolutely loved our decision to go with stardust entertainment. All the best to you guys. It was amazing. Thanks

Amruta E