Virtually The Best Party in Town
Is your child having to miss out on their birthday party this year? Well never fear, StarDust Kids are here to save the day and spread a little magic on your child's special day as we introduce our LIVE ONLINE VIRTUAL KIDS PARTY! Available globally!
Whilst Elsa may be staying out of the cold in Arendelle, Batman is in lockdown in Gotham City and even Catboy & Owlette from PJ Masks are staying in, they still love to PARTY!
Using the power of technology, your child's friends and family will be able to celebrate their special day in real time. Your character will set up an online party room. Here your child, their friends and family will be able to engage with the entertainer live via video streaming, enjoying plenty of classic kids party games and activities, and even getting to take part in a Q & A with their favourite character! And as an added bonus, you will get a FREE personalised birthday video for your child (usually valued at $35), and there's no cleaning up after the party!
With a whole host of amazing boys and girls characters to choose from, StarDust Kids want to make sure your child still gets to celebrate their special day! We are now offering NEW LIVE ONLINE VIRTUAL PARTIES so your child can still celebrate their birthday with their family, friends and their favourite character. We understand that in such uncertain times kids may have moments of feeling sad or confused and StarDust Kids want to make smiles and spread a little bit of magic where we can.
With StarDust Kids virtual parties filled with mesmerising magic, sing-alongs, story-time and disco dancing games and a host of different characters to choose from, StarDust Kids is sure to make their party an extra special day.
By booking a virtual kids party with us, you will also be supporting artists, entertainers and local businesses, so thank you. And remember, StarDust makes it magic, and a smile can change someones whole day!
So keep on smiling and Book Today!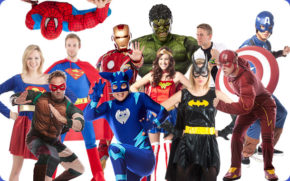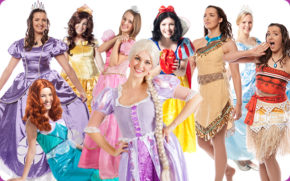 Package Options –
Cool Character Games Party
Tiny Tots Party
Pop Star Dance Party
Specialist Harry Potter Style Party
Hear at StarDust Kids we are happy personalise each party. So if you don't see what you're looking for, just ask!
Activities Include –
An Amazing Character of Your Choice

A Wonderful Welcome Show

Birthday Song

Interactive Sing-Along

Dancing Games
Scavenger Hunt of Interactive Story Time (Dependant on Age)
Mesmerising Magic
Great Games
Disco Time
A FREE Personalised Birthday Video For The Birthday Child
You Will Need –
A computer, tablet or phone
A medium to strong internet connection
The "Zoom Cloud Meeting" app (no account set up required)
Some kids who want to have fun! (we recommend between 1 – 12 kids)
Just Some of Our Clients Lovely Feedback –
The party was a real hit! Simon did an outstanding job, particularly with a relatively wide range of ages and split between girls and boys. Ira had an amazing time and keeps asking me to dress up as a storm trooper.

I didn't really take any photos, however, my sister in law did. I'll ask her if she has any that just contain our kids and get back to you on this.

I also wanted to extend a big thanks to you and the other office staff who were available to answer my questions, of which there were many. I also appreciate your input into selecting a character and the games, your expertise certainly increased the children's enjoyment during the party.

Felicity W
Thank to all the staff at StarDust Kids. I could not have received a better gift for my daughter for her 5th birthday party. Saying Elsa (Sarah) was amazing is an understatement! When the kids asked Elsa where Anna Chrisoff and Olaf were, she straight away referred back to the move, saying they're in Arendelle!! She was also quirky and gave the kid attention no one was left out.  My daughter felt on top of the world playing with Her friends and Elsa. She will not stop talking about Elsa coming to her party! 

Daniela Z