Attention Parents: Here's how to throw a ZOOM kids party during lockdown!
Today, more than ever, it is so important to keep a sense of "normal" for our children, bring joy and laughter to their lives and keep them connected with family and friends. If you're like most parents, you're probably wondering how to make sure your little one feels super special on their birthday while remaining safe. So why not throw them a ZOOM kids party?
Below we have put everything you will need to know about throwing a fun-filled kids birthday party whilst still social distancing.
Here are our top tips for throwing "Virtually The Best Party in Town!".
It's simple.
Set The Scene
Decorations are an easy way to make the party magical and feel as "real" as possible.
We know as a busy parent, your time is precious! You can easily outsource and simply order the decorations online. Costumes.com.au has a wide range of quality yet budget friendly party supplies, many of which are ready to ship within 24 hours. For example, you could get Elsa and Anna Frozen party hats for all the kids to wear or transformer tattoos where the kids can all show each other their cool Bumblebee or Optimus Prime tattoos while on ZOOM. Once receiving these you could make a special trip with your child dropping these round to their friends houses or send them through the mail (every kid loves receiving something in the post!).
If you're looking to have some fun and make your own decorations see our previous blog post for some  fun, easy and cost-effective ideas we wrote up in our last blog. They are also perfect for those much-needed creative breaks from home schooling if you're just looking for some fun for the kids.
Dress to Impress
A simple way to make your child feel extra magical is through dress ups! Costumes.com.au also has a wide variety of quality costumes for every party theme imaginable. You can also encourage your guests to dress in the theme just as they would for an on-site party!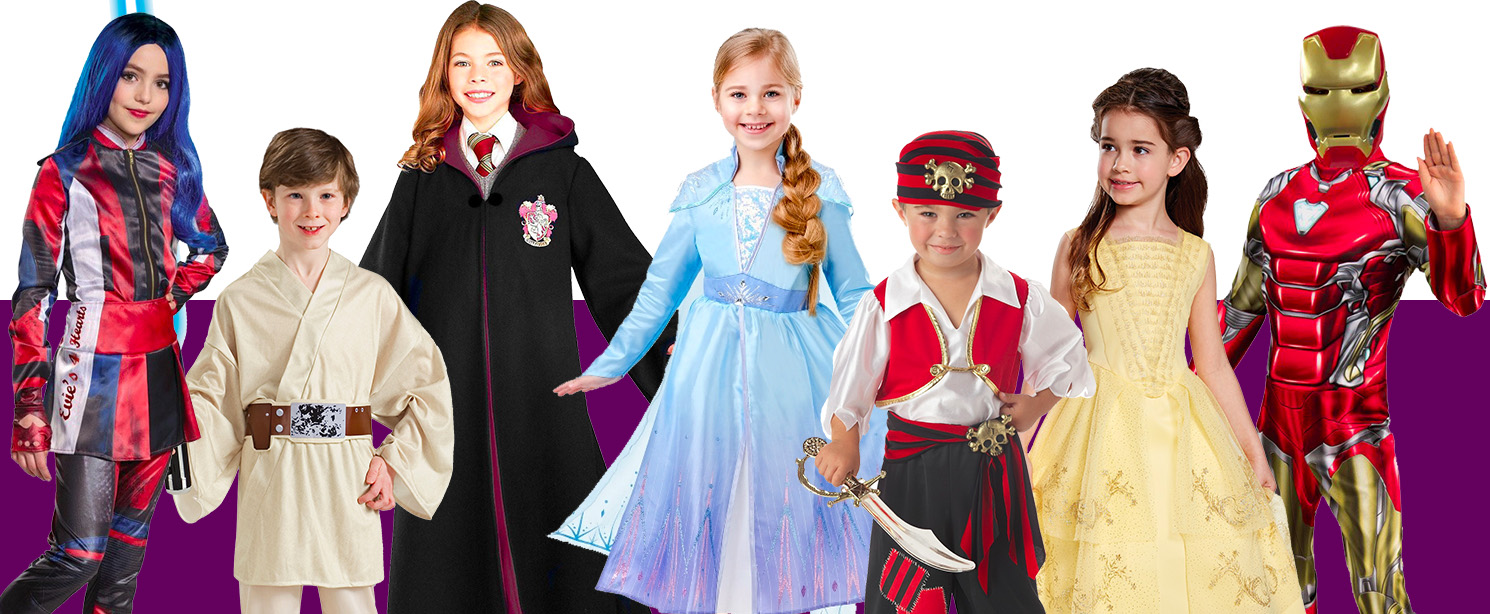 Food for thought!
What's a kids party without kids party food!? Have fun making some themed food with your little one/s like jelly in colours that match the theme or cupcakes the birthday child can ice. Traditional party food like fairy bread is always fool proof too! Some parents like to make/order cupcakes to drop around to their guests, others just like to make one cake and then have the kids simple sing Happy Birthday over ZOOM, whatever works! Baking is another creative way for your kids to de-stress and take a break from any everyday stresses such as home-schooling.
ZOOM Kids Party Entertainer!
Whilst Elsa may be staying out of the cold in Arendelle, Superman in his fortress of Solitude & Unicorns stuck somewhere over the rainbow, they still love to party . Using ZOOM our team of professional performers will appear on a theme specific virtual backdrop taking the kids on an amazing adventure.
With personalised packages filled with fun and interactive games, dancing, magic and much more, the kids will love this unique and memorable experience. Here at StarDust Kids we know that many people may be experiencing some financial stress, which is why we have restructured our packages and pricing to make sure our "new virtual kids party", is affordable. And, for a short time only, receive a FREE bonus video message (usually valued at $35). We run parties every day and it's quick and easy to book which means that you can even book a party in for the very next day!