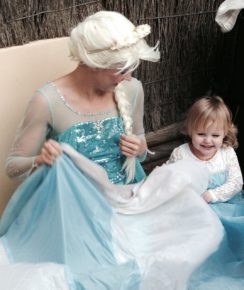 It has been years since Frozen swept the world by storm; no one is about to "Let It Go" any time soon. With the recent release of Frozen 2, every little girl wants to be Elsa or Anna again. Who wouldn't want to celebrate the ice and snow with a magical Frozen themed party? Here are some Frozen theme party ideas and tips for throwing the ultimate Frozen experience, and for bringing Arendale to Sydney.
Let It Snow
It's easy to find licensed Frozen theme decorations in big box and party stores, but by spending just a little bit of time and effort, the experience you'll give your guests will be much more enchanting. A Frozen landscape should be filled with snow and ice. Blue and white streamers make for wonderful icicles if you twist them together like long spirals. If you have white or light blue icicle lights leftover from Christmas, even better; they will emulate the glorious twinkling of ice crystals in the light. Fluffy "snow" can easily be made with cotton batting — simply pull apart some tufts and place them on table corners and other flat items. 
Get your guests involved in the decorating — we'll revisit this soon.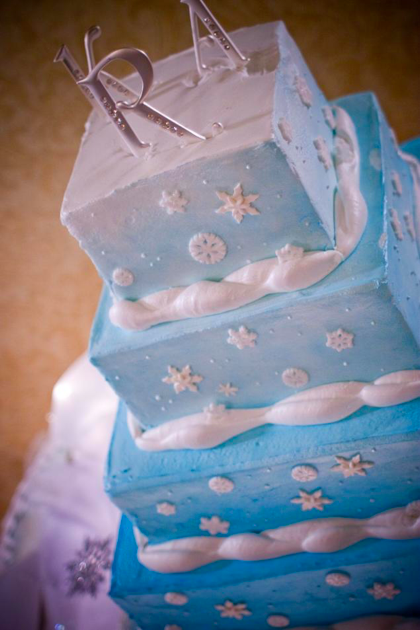 Fun, Festive Food
Food is the hub of every party. Done right, it will be memorable and inspire guests (and their parents!) to look up the recipes and make some of the treats for other special occasions. Thankfully, these treats are pretty simple to make. 
       

Many bakeries and ice cream parlours offer Frozen designs, but there's no reason you can't make your own Frozen cake. Start with a tried-and-true cake recipe of your own or a couple of boxes of cake mix. You will be pleasantly surprised at what a little blue food colouring can accomplish. Separate the icing into two bowls; leave one as is, and add a drop or two of blue food colouring into the other. The key is to keep the blue in the lighter spectrum. If you can pull off an ombre look for the icing, go for it. If not, you can simply make swirls in the icing to make wind gusts where the blue and white colours meet. You can even jazz things up a notch with silver balls, snowflake cake decorations, and edible glitter. 

       

A pretty – and easy to clean up – alternative to a birthday cake is a platter of cupcakes with the blue/white icing. 

       

Blue gelatin dessert can make excellent "ice cubes" if you cut the amount of water in half so that the gelatin is firmer than usual.

       

If you have snowflake-shaped cookie cutters, use them to make snowflake sugar cookies that you can decorate with the same things you use for the cake and/or cupcakes. 

       

You can also put out little bowls filled with white and blue mints, blue candy-coated chocolates, blue gummies or jelly beans.
Arendale Inspired Activities
One of the main reasons behind Frozen's appeal is the phenomenal soundtrack — even if you've heard it waaaaaay too many times to still appreciate it. Kids love to sing along, so why not set up a Frozen themed karaoke activity at your party? You can rent a karaoke machine, buy a kids karaoke system, or just set up the music and plug in some microphones. Make sure you record the fun. You can even send clips to your guests after the party. There are a number of other Frozen theme party ideas you can try.
With candy eyes and black icing, you and your guests can make mini edible Olafs out of marshmallows and toothpicks…and then eat them, of course.

If your guests are old enough to wield kid scissors, look up paper snowflake patterns and make some gorgeous decorations. Jazz them up with glitter glue. You can have everyone tape up the snowflakes on the walls. Take pictures of the final display and send them around — and don't forget to let the kids take their snowflakes home.

Find out who the real Frozen fans are, with a Frozen trivia contest.

Instead of decorating the sugar cookies prior to the party, set up cake decorating stations so your guests can decorate them the way they like. 

Get the

best kids entertainment in Sydney.

Filled with an avalanche of activities, fun games and balloon modelling, give your child a party to remember.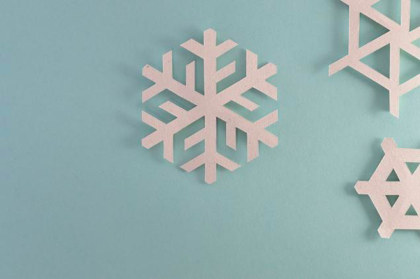 Fantastic Party Favors
Everyone loves gifts. Guests feel extra loved and appreciated when you send them home with keepsakes or gift bags. Again, with the recent revival of all things Frozen with the release of the sequel, you can easily find Frozen theme stationery and knick-knacks. Your local dollar store probably stocks Frozen stickers. If you want to add a personal, creative touch, you can forego the licensed paraphernalia and find tasteful blue/silver pens, pencils, and writing paper. See if you can find blue "slime" with silver glitter, make it on your own, or turn that into a fun party activity. Send your guests home with extra cupcakes — party supply stores will likely carry little boxes and doggie bags for baked items. Of course, anything with snowflakes is fair game!
Now all you need is a venue – and maybe even Elsa or Anna to make your Frozen theme party the event your guests will be talking about long after they've all gone home. We've got Frozen theme party packages and we'll ensure that your amazing party goes off without a hitch. Contact us today to find out more.