This Cinderella Party will fit any princess perfectly!
The kids won't want to run away at Midnight from this Cinderella party as it's so packed full of fun! They really will have a ball with Cinderella as get to sneak up on the mean step sisters and shout a great big boo and race under Cinderella's table cloth at her castle!
Fairy Godmother has also taught Cinderella some special magic which means that she can teach this to the kids. After the magic, the birthday child will get presented with a special balloon present such as a flower (lavenders blue dilly dilly, lavenders green!) or a balloon animal that is friends with Cinderella. Plus, get to dance the party away at a princess ball!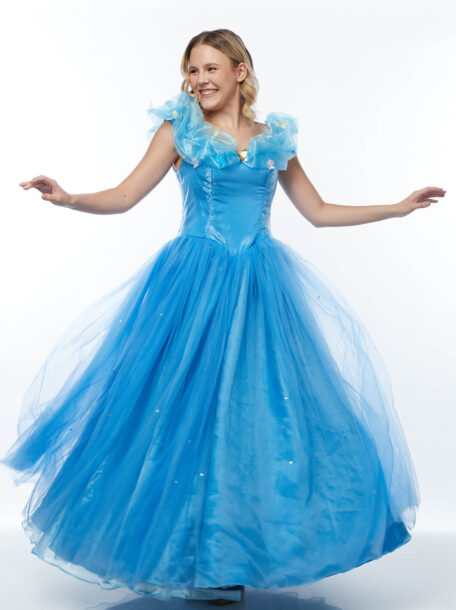 Magical Feedback for our Cinderella Parties
Elana's 4th Birthday Party
Hi Star Dust!
Just had the best entertainer attend my daughters Cinderella party! Maddie was absolutely brilliant! She engaged all the kids and managed them beautifully! Not to mention, every parent commented on how great she was! thank you Maddie aka Cinderella!
This was about the 9th time I've used Star Dust for most of my children's birthday parties and cannot say a bad word about any of the entertainers! All have been on script and wonderful!

Bianca J 
Taylor's 5th Birthday Party
I couldn't have been happier with the way Taylor's party went. There were 24 children and Cinderella (Jenna) was just amazing. I have never been so relaxed hosting a children's party. Every child was included and Cinderella kept their attention. Even if the children weren't sitting down Cinderella made sure she included them. The parents commented how great it was to be able to sit  down and just relax knowing the children were fine. This is the second time I have used Stardust Kids and the value for money is just outstanding. Every child went home with a smile on their face 😀. 

Lisa H
Find out about the other perfect party princesses in our Kingdom