Find Out What Being Royal is All About with Sofia The First
Once upon a Princess in the kingdom of Echancia Sofia the First was given a magical amulet! Not only does the amulet give her blessings for kindness, curses for unkind acts, and the ability to speak to animals, it also allows whoever wears it to summon for a Sofia party! Sofia can be summoned to parties in person all over Sydney or across the screen around the world!
Even more importantly when Sofia is summoned, so is her magic bag, balloons and everything she needs to run a perfect princess party! Full of fun games, magic, balloon modelling and dancing, our Sofia the First party is the only party for any little Sofia fan!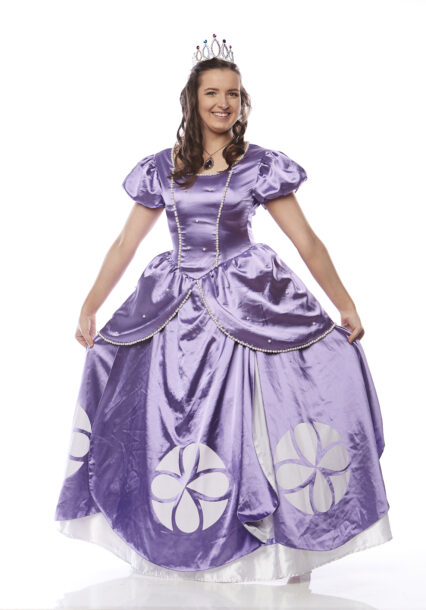 Royal Feedback for our Sofia The First Party
Mahli's 3rd Birthday Party
Thank you guys. Princess Sofia The First (Taylor) was great! Very Fun, nice, got to manage many kids at once for a long time. Yes loved her!! I'd her again next year. Time flew quickly.

Thank you 🙏🏼

Paula D
Sophia's 6th Birthday Party
Well THANK YOU SO MUCH . Petria was truly amazing and the kids just loved her. They had so much fun. It was so much better to go with the entertainer instead of the usual jumping castle and stuff. She was just superb. Thank you so much princess Sofia The First for adding your magic with such warmth to my daughter's birthday party. The kids had a ball and simply loved her. She was truely the star of the evening keeping the kids busy for hours . It was a pleasure having her. Highly recommended. Thanks again and looking forward to some more parties with your highly professional entertainers.

Nageen Z 
Find out about the other perfect party princesses in our Kingdom