SNOWSTORMING into StarDust Kids HQ is…..ELSA from FROZEN!
Arendelle has frozen over….and Sydney might be next!
After returning from her trip into the mountains Elsa has arrived in Sydney and is ready to create a magical winter wonderland at your next Kid's Party!
Have Elsa come and join you for a Frozen adventure and learn all about her snowy friend Olaf, Sven the Reindeer, Mountain Man Kristoff and of course sister Anna.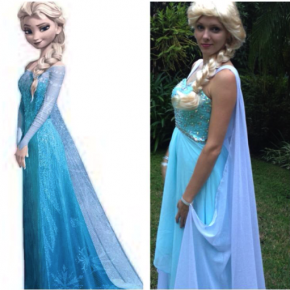 This frosty film has captivated audiences worldwide and StarDust is here to bring the story to life. The gloves are off and this glistening Princess is ready to reveal her powers. From magic to balloon modelling, parachute games to bubbles, Elsa will make your party one to remember.
Call us now on 02 9331 1773 to hear more about Elsa's icy adventures and soon you too could be have a wonderfully Frozen time!